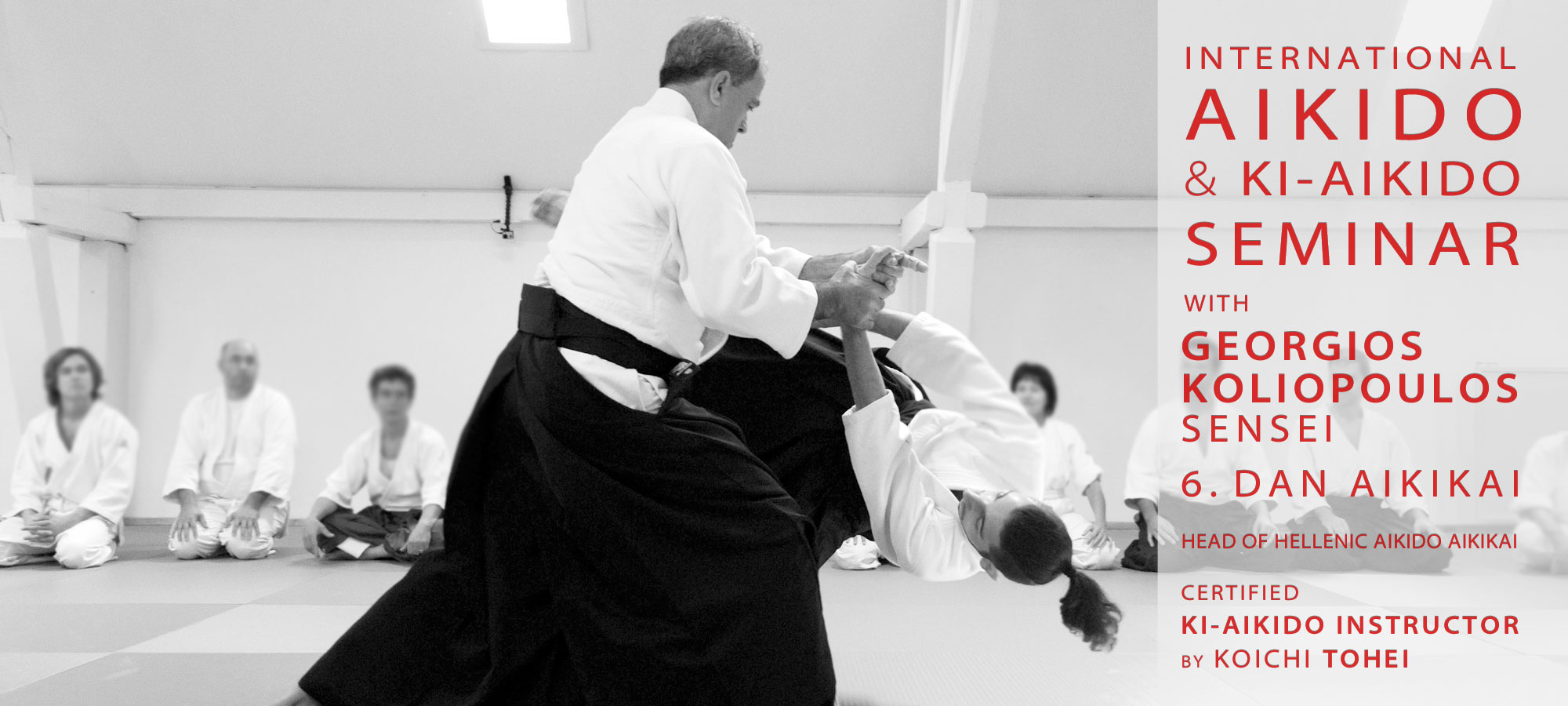 NOVEMBER 16-18, 2018
BACK TO THE ROOTS VOL. 3 an AIKIDO-WEEKEND-SEMINAR
BACK TO THE ROOTS: GEORGIO'S KOLIOPOULOS SENSEI was fortunate to learn from 2 great masters of the 1st generation. "Keep it simple!" and "Cut off the crap!" reflect his attitude. Straightforward, impressive direct but also flowing Aikido out of the center.
C.V.: GEORGIOS KOLIOPOULOS SENSEI - 6th Dan Aikikai and Head of Hellenic Aikido Aikikai, certified Ki-Aikido Instructor of Master Tohei has over 43 years of aikido experience. His first step on his way was 1974 at the Chicago Ki-Aikido Society of Master Koichi Tohei (Shin-Shin Tōitsu Aikido). Also he was very deep connected to his teacher Fumio Toyoda Shihan for more than 25 years. Since 1994 he is a member of Aikikai and works closely with the Hombu Dojo. The claim "Our aim is to become better persons through the art of aikido!" of his organization "Hellenic Aikido Aikikai" shows that also cordiality and personal development are an important part of aikido.

SEMINAR: The aim of this seminar is to develop and exercise a relaxed, strong and center based Aikido. He will teach us BODY-MIND-CONNECTION in his way based on the 4 principles of ki-aikido in their original form thaught by master Tohei. "Relax completly", "Keep the one point", "weight underside", "Extend Ki" in special exercises and application in technniques ( also self-defense techniques and weapons). We look forward to an exciting and relaxed seminar with Sensei Georgios, which offers enough time for interesting discussions during the breaks.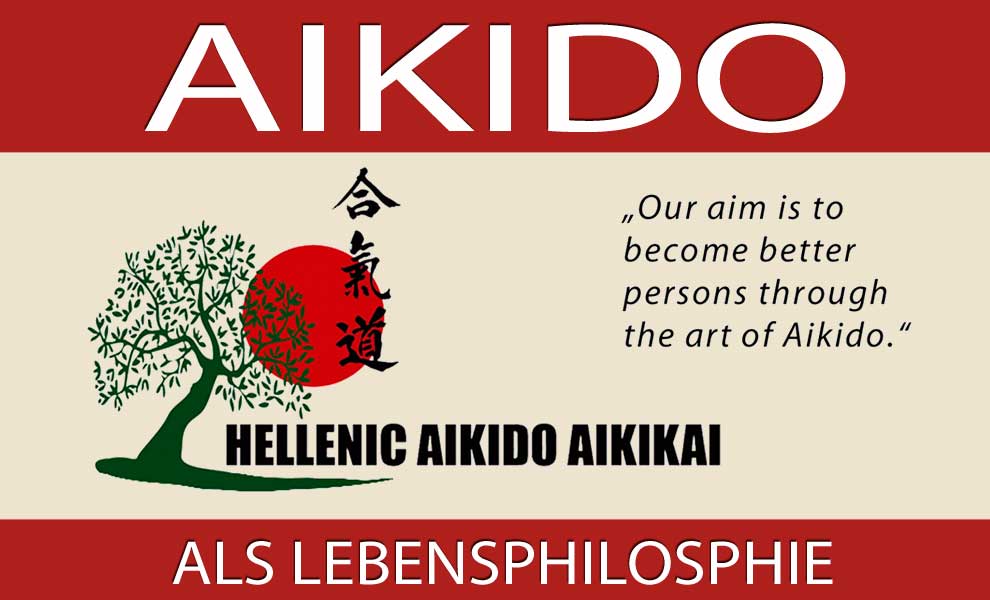 Aikido, a way to become a better person, is also our aim. After many years of rich cooperation and deep relationship we have joined the H. A. A. in 2017 ... read more